F4AC team 'Just In Time' Captains say it ALL
Captain's Challenge winners Tom George and Rob Schurr speak in detail on how the Logo and graphics package (scroll down to see) gave them the marketing tools they needed to win! [Jump to time mark: 2:50]
Event Apparel
Shirt colors represent different roles in the Charity Event.
Event Graphics
Sponsorship walls and event graphics are critical for branding the event through social media.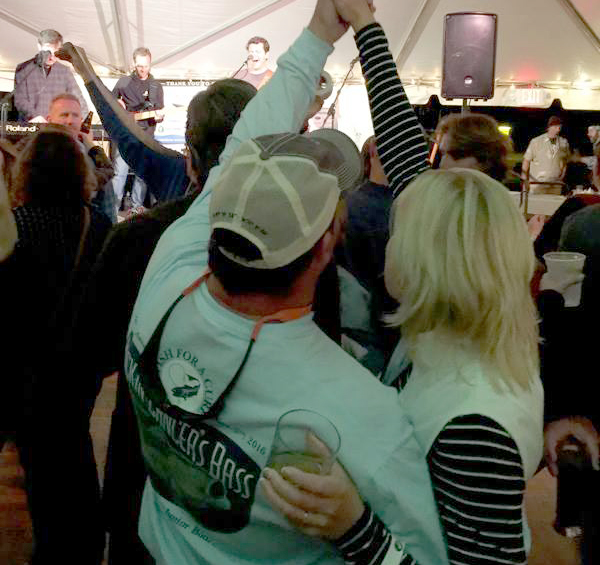 Sub-brands increase Funding
Developed logos for Junior Board's Kickin' Cancer's Bass and Marina Challenge.
Fundraising Tools
Developed the "Tackle Box" to help in fund raising efforts by providing graphics for online and social media outreach. This established a consistent brand through a grass-roots approach.