Bay Plate Unveil
Maryland Governor Hughes and CBT Board unveils the new Bay Plate at the National Aquarium in Baltimore.
Plate Perks
Public outreach through I Support the Bay decals. Part of the Plate Perks program to increase pride of Bay Plate ownership.
Annual Reports
Example of one of the many CBT Annual Reports designed by Joe Barsin.
MVA Public Upgrade Campaign
Designed the Upgrade campaign icon and a series of Moter Vehicle posters and online graphics to promote the public to upgrade their car tags to the Bay Plate.
Designed identity for the new program, Chesapeake Conservation Corps. This CBT program hires young adults to work on the Chesapeake Bay's environmental restoration projects. Maryland's version of AmeriCorps.
Book
Watershed Moments is a book that celebrates Marylanders who are playing important roles in helping restore the Chesapeake Bay watershed. CBT supports these people and their organizations through grants that come from sales of the Bay Plate.
Outdoor Signage
Outdoor Educational Panels and door hangers for the Hyatt Resort in Cambridge, MD
Events
Designed invites and promotional materials for the Annual Fund Raising Event.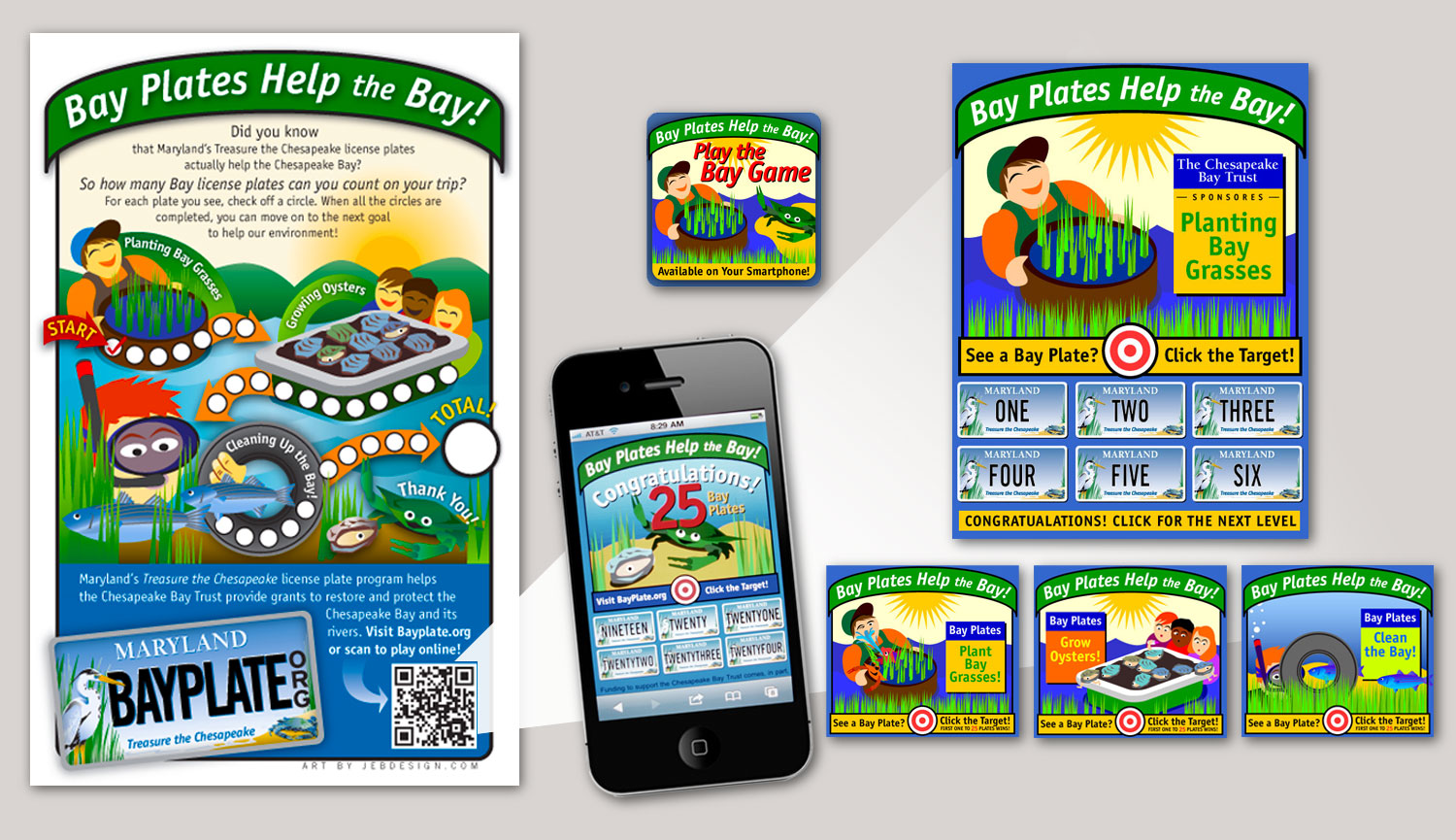 Children Outreach
Developed print and online games for children to learn more about environment and how CBT helps fund these projects to restore to Chesapeake Bay watershed.
Public Speaking
The Maryland Bay Plate is a popular car tag with a positive message. To help with public outreach Joe Barsin gives presentations on the Bay Plate and how it was created.